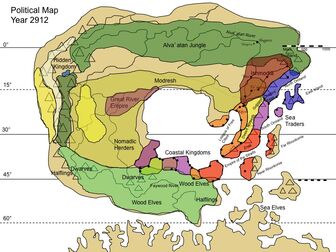 Welcome to the Nuerth Wiki
Edit
This wiki provides information and stories about the people and places of Nuerth, including North and South Omland, Ishmodia, the Alva'atan Jungle, and the Feywood Forest. Most of the entries and many of the names have been translated from Omlandish into English to be accessible to a wider audience on Terra.
If you know about this world, please help this wiki grow by editing and adding pages.
About Nuerth
Edit
Nuerth is a land created by members of the Tower Hill Dungeons and Dragons Society, and is currently being explored by the The Anarchic Knights of Lord Woodcraft (plus Rogussto)
.
Latest activity
Edit
Community content is available under
CC-BY-SA
unless otherwise noted.